digital + brand + content + design = vista ?
Who is vista?
vista was created at the beginning of 2019 through the merger of two design studios, optik and zweizueins. Each of the three founders – Katharina Sussek, Andreas Magino and Jens Müller – has more than 10 years of experience in the industry and has completed a wide variety of projects for large and small clients. Many of these projects have won design awards. However, we believe that there are more important things than awards, given the high entry fees involved: for example, measurable success and satisfied clients with whom we have enjoyed working for many years – or our projects being mentioned time and again in the international press.
What sets vista apart from other design agencies?
Our passion for content and subject matter. Whether it's a new corporate design, the development of a digital strategy or a book project, we try to become experts in the subject matter. In addition to the brief and material provided by the client, we do a lot of research. It is not unusual for us to discover interesting, previously unthought-of approaches, which then influence the way we take the project forward.
What can you expect when working with vista?
A friendly and highly motivated team of designers with plenty of creative initiative. A direct line to your design team, who are fully dedicated to the task at hand and will give you expert advice. Fair and transparent fees that are clearly communicated. High quality design solutions that are not just one-offs, but can compete internationally. An extensive creative network from which we can source appropriate copy, photography, film or technical solutions as required. Meetings that include lots of laughter and a good cup of coffee.
--- Digital
We think in terms of digital solutions and see the digital age as an opportunity for both established and new businesses. Design is one of the key elements in this evolution. It provides direction and differentiation in a complex, fast-paced media world. But our work goes far beyond graphic design. Intelligent interface design, optimal user experience and the development of compelling digital strategies have long been part of our core competencies.
Brand
Every project, every business and every emerging concept needs an identity to succeed and be noticed. We are passionate about good branding that visually represents values and goals and leaves the competition far behind. Whether it's a new design or a repositioning of an existing brand, we develop bespoke visual concepts and guide the branding process from analysis to implementation. Our answers to design questions are as individual as our clients, who range from cultural institutions to industrial companies.
Content
Without content, there is no design. We see text, images or film not just as visual material, but as the essence of design. A large part of our work consists of bringing editorial media such as magazines and books to life. In many cases, we have been commissioned by publishers, cultural institutions and companies not only to create the design, but also to develop the content. But we also create compelling visuals and exciting content in areas outside the printed word, such as conferences and exhibitions.
Design
We stand for thoughtful and unique design solutions. Whatever the nature or scale of the project, we ask questions and listen carefully. In this way we achieve results that are not only of the highest design and conceptual quality, but also serve their purpose and reach people. We think and act in the interests of our clients, but also independently and with that ever-valuable professional objectivity. Our work is eye-catching, contemporary and of a quality that stands the test of time.
---
---
---
Katharina Sussek studied Communication Design in Düsseldorf and produced a transmedia magazine about the human senses as her final project. Immediately after graduating, she founded the design studio ZWEIZUEINS. Since 2006, she has been working with clients from a variety of industries on corporate and editorial design projects. Her work has won several international awards. As a lecturer, she regularly teaches at the Hochschule Düsseldorf/Peter Behrens School of Arts and creates exciting magazine projects with her students. In 2018 and 2019, she was a curator on the board of the Open-Source-Festival Congress and co-responsible for the annual line-up of international guests. Since 2022 she is the managing director of OPTIK BOOKS.
Andreas Magino studied at the University of Wuppertal and completed his diploma thesis "Ortsgespräch – Communication in public space" in 2004 with Professor Heribert Birnbach and Professor Dr Dr h.c. Siegfried Maser. He then worked as a freelancer for various design offices and agencies in and around Düsseldorf. In 2006, Andreas Magino founded the design studio ZWEIZUEINS together with Katharina Sussek, and since then they have completed a large number of design projects for both small and large clients. His earlier online graphics project "BATTERIE", which he started during his time at university with a friend, won several awards, including a LeadAward.
Prof. Jens Müller studied Communication Design in Düsseldorf. He went on to found the design studio OPTIK, working for a wide range of clients in the cultural and business sectors. Since 2007, he has designed more than a dozen special stamps for Deutsche Post, which have been printed in millions of copies. Together with Karen Weiland-Adams, he won the prestigious corporate design competition for the Kieler Woche in 2013. In addition to his work as a designer, he researches the history of graphic design and is the author of a number of highly regarded reference books – including international bestsellers such as "Logo Modernism" and "The History of Graphic Design". In 2016, he founded OPTIK BOOKS, which publishes books on design history and visual culture. In 2021, Jens Müller was appointed Professor of Corporate Design for the Department of Design at University for Applied Sciences Dortmund.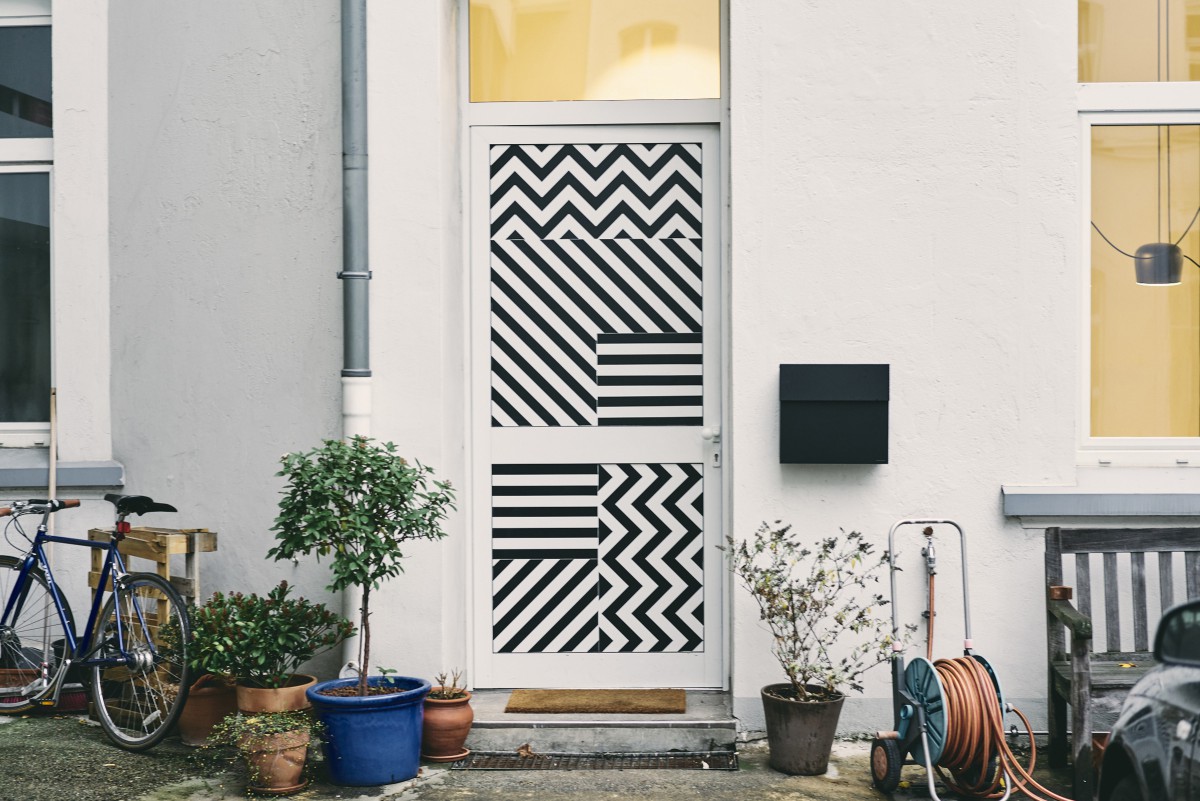 Collaboration
So you have made it this far on the website and would like to know more about vista? Do you have a specific project that needs digital, brand or content input? Then you should definitely get in touch. Give us a call! Send us an email! Why don't you come and see us? We are always happy to make time for a meeting.
Jobs
At the moment our team is perfect as it is. However, we always welcome applications for permanent or freelance work – preferably with a strong portfolio as a PDF or web link.
Internship
We regularly offer paid internships for communication design students. You should have completed your undergraduate degree, have six months to spare, already have a strong portfolio, be proficient in the usual web, motion and print tools and be ready to work in a creative team on small and large projects from day one. Sound good? Feel free to send us something!