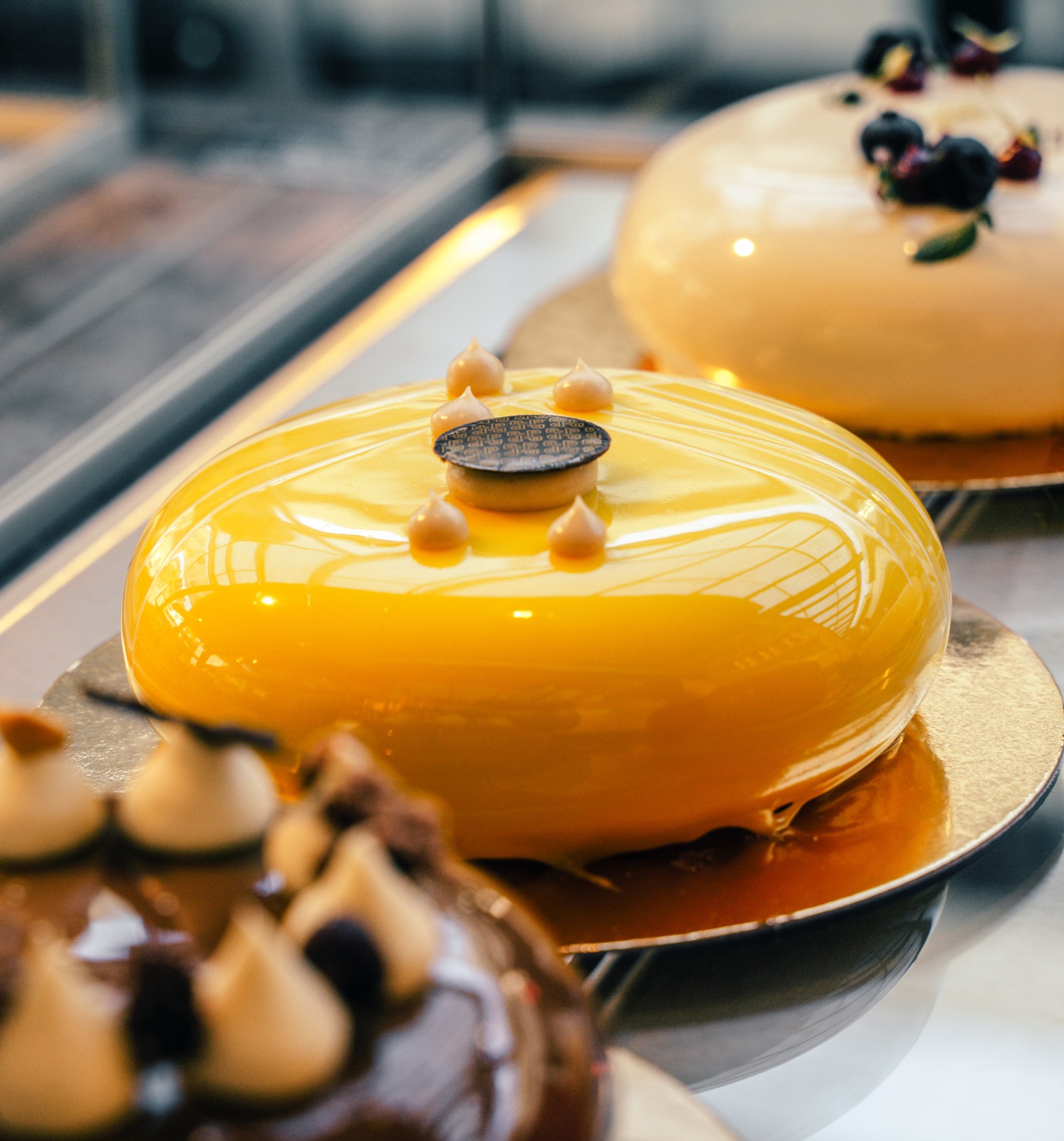 Enjoy your journey to pastry heaven
When modern dessert art meets the finest coffee expertise, something extraordinary is created - at Pure Pastry it happens under the same roof and even within the same family.
With trained coffee sommelier Ursula Wiedenlübbert and Pastry Chef of the Year 2015 Tim Tegtmeier, two generations work together at Pure Pastry – with a true passion for their craft. The family business introduces a growing number of customers to the enticing and fascinating world of exquisite patisserie. Craftmanship, passion and a dedication to quality make Pure Pastry one of the top addresses for proper foodies in the Rhineland region.
The secret of Pure Pastry's success lies in the attention to detail that everyone involved in the products brings, from the initial idea through to production and distribution. The corporate design is a visual expression of this principle, playfully varying the basic design elements.
"We do everything we can to create that special moment when our customers taste the first spoonful of their dessert and forget the world around them."
— Tim Tegtmeier
Coffee, spreads or ice cream: packaging solutions have gradually been developed for the growing product range, giving each product category an independent character, but always recognisable as the main Pure Pastry brand. Company principles such as responsible sustainability and handmade quality are reflected in the product-specific packaging.
Client: Milds GmbH
Services: Concept and consulting, corporate design, packaging design
Year: since 2019
Photos:vista, storytofilm